Consumers Legal Remedy Act (CLRA): Agreements & Contracts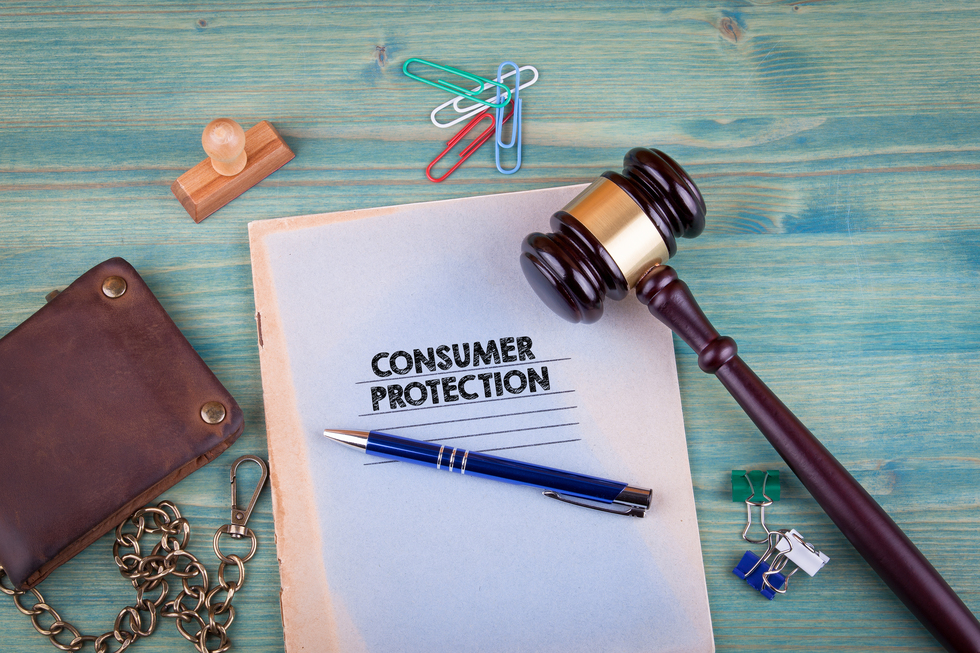 The CLRA governs both purchase and lease agreements for goods or services purchased or leased "for personal, family, or household purpose. The agreement doesn't have to be an enforceable contract and doesn't have to be in writing.
Representations: Fair or Deceptive?
The CLRA spells out a number of unfair representations.
It's dishonest to represent that a part, replacement, or repair service is needed when it is not. This provision typically applies to cars and household appliances.
Representing that the subject of a transaction has been supplied per a previous representation when it has not.
At point-of-purchase, whether at a cash register or online, merchants frequently ask, "Do you have a rewards card?" And if you're not already a rewards program member, a seller may offer you a discount on your current and subsequent purchases. Under the CLRA, merchants must follow through on any rewards offered. It's risky to include any "fine print" that invalidates a reward.
Falsely claiming an employee has the authority to negotiate the final terms of a transaction.
With regard to the sale of big-ticket items, the seller must be careful not to give the buyer the impression that a salesperson, representative, or agent has authority to negotiate an agreement that binds the seller when they do not.
Advertising a "cost-plus" a specific percentage price, unless certain conditions are met.
Selling/Leasing goods in violation of consumer warranty provisions.
CLRA provisions are not exclusive, meaning other state and federal laws may apply to a given consumer complaint. For example, the CLRA references a California law that governs the illegal sale of cars not intended for the U.S. market.
In practice, some representations that give rise to consumer complaints may be unintentional or debatable. When a buyer notifies the seller of their issue, the seller has the opportunity to remedy the situation, hopefully to the customer's satisfaction. You should always respond to a complaint, even if it's false but be sure to do so under the purview of a competent attorney experienced to handle CLRA matters.
The CLRA prohibits "unconscionable" contract provisions. What does "unconscionable" mean? In general, the answer is "It all depends." Lawyers will look at many factors, including power relationships, to determine whether a particular provision is unfair.
Consult a Trusted Legal Advisor
An experienced business lawyer, Mohsen Parsa will seek to understand your business and use his knowledge of the CLRA and other laws to answer your questions and address any immediate concerns. Timely action may save small problems from growing into big headaches. To schedule an appointment with Attorney Mohsen Parsa and his team, call (949) 394-6930 or send us a message.