A Scooter Injuries FAQ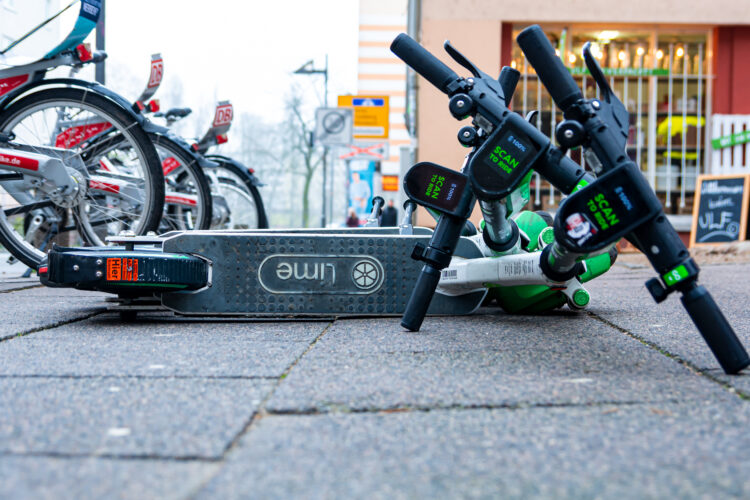 In decades past, scooters were literally child's play. But the rise of e-scooters has turned these toys into a new common mode of transportation. And with that newfound popularity are a huge spike in scooter-related injuries. For example, one study found that scooter-related hospitalizations for 18-34 year-olds skyrocketed 354% in just four years. Yet even with these numbers, these scholars wondered if their findings were a serious undercount and that many scooter accidents go unreported. And it's not just the scientists who are asking questions about scooters. Our clients have been as well. So let's review a few of the most common questions we've been asked:
Is an e-scooter a vehicle under the law?
Yes, e-scooters (a.k.a. motorized scooters) are considered motor vehicles under California law. That means there are vehicle codes that a rider must abide by when using a scooter. Two quick examples: Scooters have a speed limit of 15 miles per hour. And a scooter rider can be arrested for driving under the influence of alcohol.
Is an e-scooter user liable for an accident that they cause?
Yes, e-scooter drivers may be liable for any accident that they cause. Just as if they were driving a car, a scooter driver can be found negligent if they are recklessly driving a scooter. They can be held responsible if they strike another vehicle or pedestrian or cause any other property damage.
Do app-based scooter rental companies face any liability for a user's accident?
Once again, the law isn't that much different for e-scooters than it is for car accidents. For instance, the manufacturer could be held liable for an accident if a manufacturing defect caused an accident. One of the more interesting issues is that, traditionally, companies can be held liable if they fail to sufficiently warn someone of the dangers of using their product. Liability under this theory is less clear when it comes to scooters, but some companies are getting worried about it—with more visible warnings of the dangers of scooter use.
Of course, that's just scratching the surface. If you've been involved in a scooter accident, don't try to answer the legal questions on your own. Instead, contact attorney Mohsen (Rumi) Parsa. Call us at 949-394-6930 or send us a message through our website to schedule an initial consultation.