How to Handle a False CLRA Complaint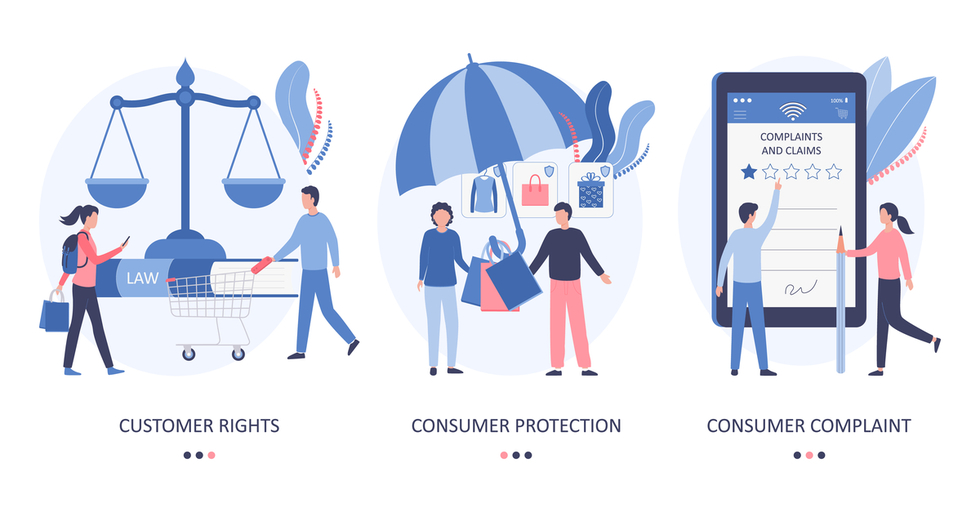 The California Consumer Legal Remedies Act (CLRA) protects consumers. A CLRA claim may allege a business has been involved in deceptive business practices. Consumers may collect damages from a business found to have violated the CLRA if they can prove their allegation.
When a consumer makes a false or exaggerated claim, your business has options and doesn't just have to pay out a fine or penalty automatically. You have legal options to fight the illegitimate claim and protect your business by working with an experienced California business lawyer. However, you need to discuss your case with a competent attorney who specializes on CLRA immediately upon receipt of a notice of violation.
Notice of a Violation
You will be notified of a CLRA claim against you when you receive a demand letter, even if the event giving rise to the claim happened long ago. How and when you respond to the demand letter is crucial in defending your business against a CLRA claim. Even if you think the claim has no merit, ignoring the demand letter is a terrible idea that can have expensive consequences.
The only way an individual even has a chance at winning their claim is to prove they are a consumer of your business and suffered damages. Many people have trouble proving this second point. For example, if your business advertised a sale on a particular item and the item sold out because of the sale, a consumer may have difficulty proving that they suffered damages if they could not purchase the item.
Yet, some consumers will still attempt to recover damages under the CLRA with such a claim. Because the CLRA requires a losing business to cover the attorneys' fees of the consumer, this has the potential to become an expensive situation for business owners.
Avoiding Damages
Making a mistake and even accidentally violating the CLRA can be costly. Avoiding common mistakes may help your business stay out of court.
But you can't stop a consumer from alleging a CLRA claim, even one that has no merit. The bar is set low for a consumer to file a claim. For your business to avoid paying damages, you may need help from a skilled business lawyer who can work to protect your business and defend your business against an invalid CLRA claim.
Unfortunately for California businesses, there's no easy way to respond to a false or exaggerated claim. You need to prove the claim is invalid with evidence and documentation. However, an experience attorney who specializes on CLRA defense can formulate a strategy to either mitigate your liability to completely defuse the false CLRA claim.