Nefarious Ways Companies Undercut Pregnant Employees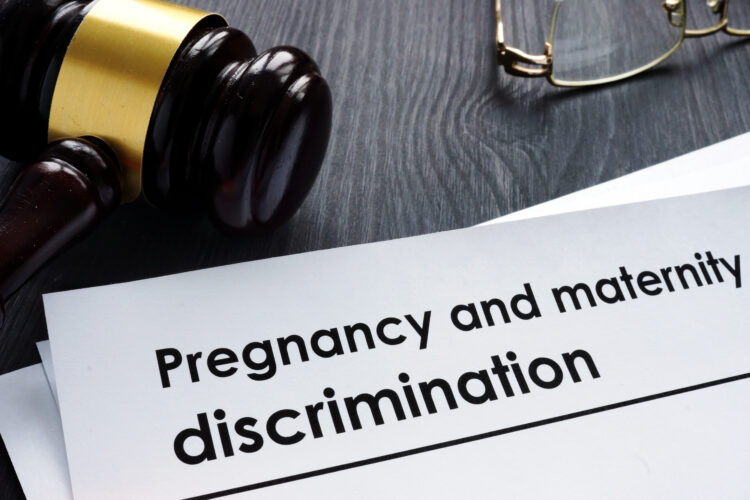 Overall, less than two percent of all workers become pregnant each year. So few employers will have a pregnant woman on their staff. But if we think of it from the perspective of pregnant women, pregnancy discrimination is "rampant" in the workforce—despite being illegal since 1978. Let's tackle some of the more nefarious ways companies continue to undercut pregnant employees.
Failing to Accommodate Pregnant Mothers' Physical Needs
One in five pregnant women is working a low-wage job where they are especially likely to be required to stand, walk, or run continuously during their work hours. But research shows these women are not allowed to decide when they need to take rest breaks, nor do their employers allow them flexibility in work hours for doctor's appointments or related concerns.
Forcing Them to Take Time Off
Pregnant women should be able to work as long as they are physically capable of doing so. Yet some employers force pregnant employees to leave their work while pregnant and won't let them return until after they've delivered their babies. Some firms require that women cannot return to work for a set period after giving birth. Both policies are illegal for companies with 15 or more employees.
Shorting Women on Health Insurance
Pregnancy should be covered under health insurance just as any other medical condition. Yet employers limit pregnancy coverage—by refusing to provide coverage for related medical expenses or requiring them to have additional or higher insurance deductibles. Others only cover married employees. Once again, conditions such as these are illegal for companies with a staff of 15 or more.
Whether you are an employee who has experienced pregnancy discrimination or an employer trying to create a policy that protects your female employees and complies with relevant law, contact attorney Mohsen (Rumi) Parsa. Call us at 949-394-6930 or send us a message through our website to schedule an initial consultation.