Consumers Legal Remedy Act (CLRA): False or Deceptive Representations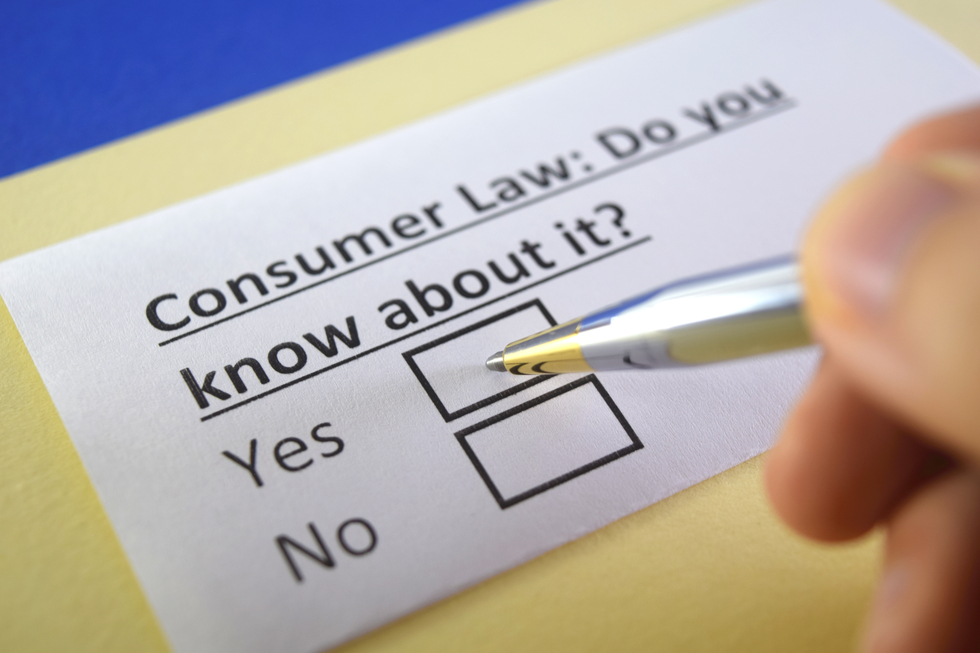 A successful business is typically built on a great product plus competitive marketing. Enthusiasm for a product can sometimes lead to overstating to boost sales. When this happens, a customer may get hurt.
California's consumer protection law — CLRA — provides ways for individual consumers ("private right of action") and qualified consumer groups ("class actions") to seek damages from a business — which could be anything from a mom-and-pop store to a large corporation.
Marketing and Sales Pitch No-No's
The CLRA describes 27 "unfair or deceptive" business practices. The first seven CLRA items describe misrepresentations that give consumers a right of action. In brief, these are:
claiming your product was made by someone else (probably, a higher quality or better-known brand)
exploiting a buyer's trust of an organization by claiming a connection with or certification
claiming a false geographic origin
making untrue claims about a product's ingredients or benefits
asserting something is of a different quality or model than the actual product or service (e.g., claiming a higher quality or more popular model)
Which Claims Are Misrepresentations?
A technically true statement can still be deceptive. For example, it's deceptive to advertise a product at a low price when only a higher-priced item is available. It's unfair to increase a product's price just to sell it at a discount. Deception occurs when customers buy a product, they were led to believe is different from what it really is. In one case, consumers claimed McDonald's mozzarella cheese sticks didn't contain real cheese.
When people similarly affected by alleged misrepresentation get together to file a CLRA complaint, they have to satisfy special rules for class actions before moving forward with their case. Consumers need to give the seller a chance to correct real problems. To recover damages, they need to show harm.
Experienced lawyers for the California business community are knowledgeable about the many facets of the CLRA, whether individual claims or class actions. What does the CLRA provide, and how does it affect your business?
Consult an Experienced Business Lawyer and Trusted Advisor
The law office of attorney Mohsen Parsa is available to answer your CLRA questions and more. To find out how our knowledge and experience can help your business, call 949-394-6930. Or contact us online.